About Our Host
Hosted by
Alfonso Ribeiro
Ribeiro began his career as a child actor, most notably on Broadway, playing the lead role in the Tony-winning musical The Tap Dance Kid. Later Ribeiro was then cast opposite Ricky Schroder in the long-running NBC sitcom Silver Spoons, making him an instant teen idol. After earning a Theater Arts education from Cal State University, he was given the opportunity to choose a role on the established sitcom A Different World or a new pilot called The Fresh Prince of Bel-Air. Showing an adventurous streak, he chose the latter and created the memorable character of "Carlton Banks" opposite another teen idol, Will Smith, for six seasons.
Ribeiro continued to make good use of his dancing skills in 2014, when he won the nineteenth season of Dancing with the Stars. After finishing in first place, he hosted the country-wide "Dancing with the Stars" tour and is currently the host of The Cooking Channel's reboot of the its popular Unwrapped 2.0 series.
Alfonso enjoys non-competitive race car driving, playing competitive golf, and spending time with his wife and four children.
About AFV
Each week, the AFV team evaluates thousands of user-submitted home videos, to bring you America's 'real-life' funny moments captured on video.
AFV offers a weekly $20,000 first place prize to the funniest or most unusual video as voted upon by the in-studio audience. Those prize winners then move on to the next competition round where they vie for a $100,000 prize. At the end of the season, the $100,000 prize winners compete for a Grand Prize vacation package.
In its 33 seasons to date, AFV has given away over $18 million in prize money and evaluated more than 2 million videotapes from home viewers.
AFV has become an iconic part of American pop culture, as evidenced by its entry into the Smithsonian's permanent entertainment collection.
Today, AFV is syndicated in over 50 countries around the world, spreading American humor and clumsiness across the globe!
Meet The Teams
Vin Di Bona is Executive Producer, along with Michele Nasraway.
Vin Di Bona
Founder, CEO & Executive Producer
Michele Nasraway
Executive Producer
Paul Lapointe
EVP & Chief Operating Officer
Mike Palleschi
Co-Executive Producer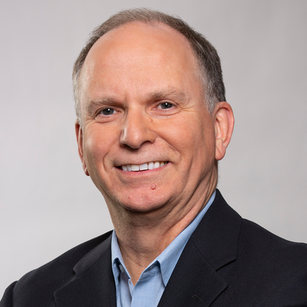 Rich Connor
Co-Executive Producer
Tomika Palmer-Ciaccio
Co-Executive Producer
Erik Lohla
Producer
Sharon Arnett
Co-Producer
FAQ
When can I watch AFV?
New episodes air Sundays, 7/6 on ABC.
How long has the show been on the air?
Since 1989. We're the longest-running primetime entertainment show in ABC history.
How can I be in the audience for a live taping?
Please send an email to tickets@aplusaudiences.com for more information.
What's this "Assignment America" thing? What am I supposed to do?
"Assignment America" is a request for certain themes of clips that our writers and producers are interested in seeing. There is no separate contest for such clips; they're considered for all AFV contests alongside any and all other submissions. If you have an entry for the "Funny Signs" Assignment America in particular, we do need video footage of it rather than just a photograph. Check out the latest challenge on our Assignment America Page.
How will I know if you received my video submission?
If you received forms from DocuSign and a clip ID that means we received your video. Please remember to check your spam and junk folders.
Do I have to delete my video from my social media pages to be eligible for the contest?
You can leave the video on your own social media pages. However, the video will be ineligible for the contest if it has aired on a national television show, or if you share the rights of the video with another company.
What is the average amount of time for a clip to be chosen?
Your video can be chosen at any given time! All videos that are submitted to AFV remain in review as the producers are always choosing and moving videos in and out of upcoming episodes, depending on the themes in those episodes. Just because your video has not yet been chosen, does not mean that it will not be selected for a future episode.
How will I know if my video is chosen to air?
All videos submitted to the show are reviewed and rereviewed by our screeners, and producers. If your video is selected for use in an episode, AFV will use the contact information you supplied to notify you of the air date.
I'm having trouble uploading my video. Help!
Try using a different internet browser and make sure your browser is up to date. Some additional browsers to try are Chrome, Firefox, Internet Explorer or Safari. You can wait a few hours and try again – there might be a problem with your connection. You can also try uploading on the AFV app, which is free on iOS and Android phones.